Photo etched beryllium copper Spring
Shenzhen Casignals Hardware Co., Ltd. is specializing in making all kinds of
Photo etched beryllium copper Spring。
The main material we can use to make shims including Stainless steel(
SUS304、SUS302、 SUS430、 SUS301、 SUS316)
, aluminum, brass, copper, BeCu, Teflon and some special metal alloy such as 17-7PH with high quality.
Shim thickness in mm including:
0.01mm, 0.02mm, 0.025mm, 0.03mm, 0.04mm, 0.05mm, 0.06mm, 0.07mm, 0.08mm;
0.1mm, 0.12mm, 0.
13mm, 0.15mm, 0.18mm, 0.2mm, 0.25mm, 0.3mm;

Finishing:
Gold plated, Heat treatment, Bending or as customer's requirement.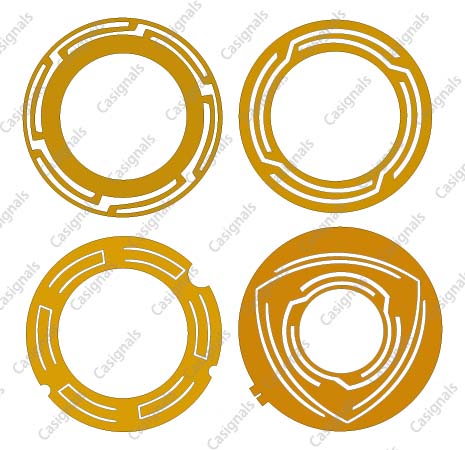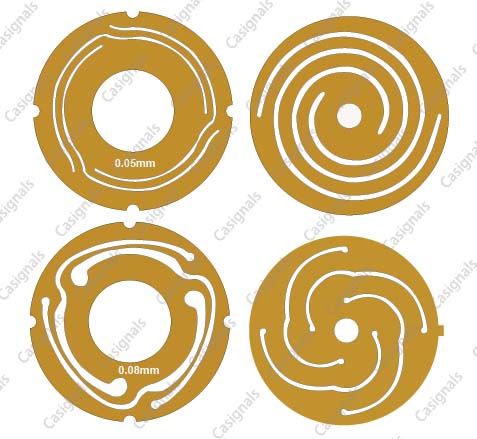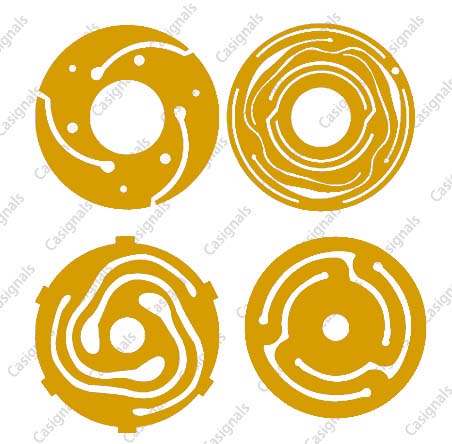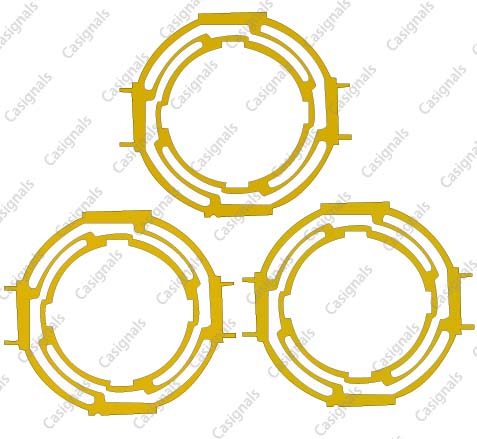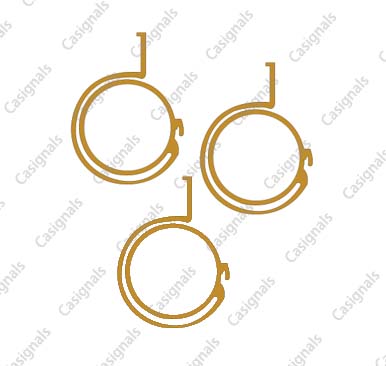 When and Why Use Photo Chemical Etching to make your super thin shims?
Photo chemical machining produces burr-free metal shims with none of the deformation that other manufacturing processes can cause. It is a fast, efficient, cost-effective alternative to stamping, punching, laser cutting, and other production methods.
There are essentially no limits to the designs we can work with. No matter how simple or complex your design, we can use chemical etching to produce precision metal shims that perfectly match your specifications. Whether you need a half dozen parts or 100,000, photo chemical machining can produce metal shims with perfect precision and repeatability from the first piece to the last.
We also provide in-house forming, as well as additional secondary services such as plating and heat treating, to add further value to our products. We offer some of the industry's fastest lead times, low, one time tooling costs, and one of a kind, personalized service. Prototyping services are also available.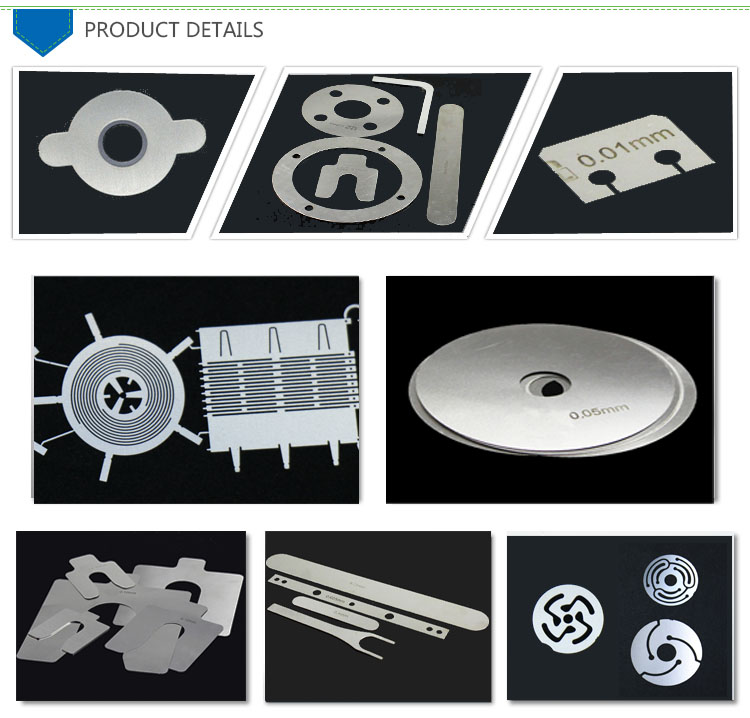 If you have any metal shims need to be made, Why not contact us to have a quotation Now?
Contact: Selina Leung
E-mail: Selina.L@casignals.com
Skype: Julid2012
Wechat & Phone Number :+86-15899795027