Warehouse
Time:2018-11-19
Views:1516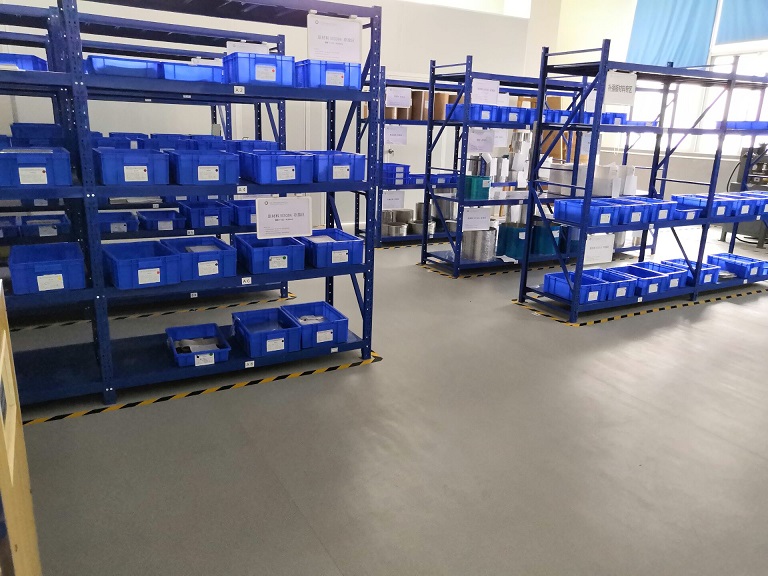 The main material in stock including the stainless steel ( SUS301, SUS302, SUS304, SS430), brass, copper which are common used,
and also some material provided by customers. We will mark the material name, material grade type and thickness with a label, for the
brass and copper which is easy to oxidize, we will put them in the special drying room.
Some material are stock in roll, and some are in sheet size.
Thickness in stock as below:
0.025mm, 0.05mm, 0.08mm, 0.1mm, 0.15mm, 0.2mm, 0.25mm, 0.3mm, 0.4mm, 0.5mm, 0.8mm, 1mm etc.
Please note that all material sold in China is in mm, not in inch. If you are from USA and still use thickness in inch, please
refer to the below thickness in mm that close to the thickness you need:
| | |
| --- | --- |
| Thickness in Inch | Thickness in mm |
| 0.0004' | 0.01mm |
| 0.001'' | 0.025mm |
| 0.0012'' | 0.03mm |
| 0.0015'' | 0.04mm |
| 0.002'' | 0.05mm |
| 0.003'' | 0.08mm |
| 0.004'' | 0.1mm |
| 0.005'' | 0.13mm |
| 0.006'' | 0.15mm |
| 0.007'' | 0.18mm |
| 0.008'' | 0.2mm |
| 0.01'' | 0.25mm |
| 0.012'' | 0.3mm |